<< Back to Calendar
PDD 2022 - Globally Connected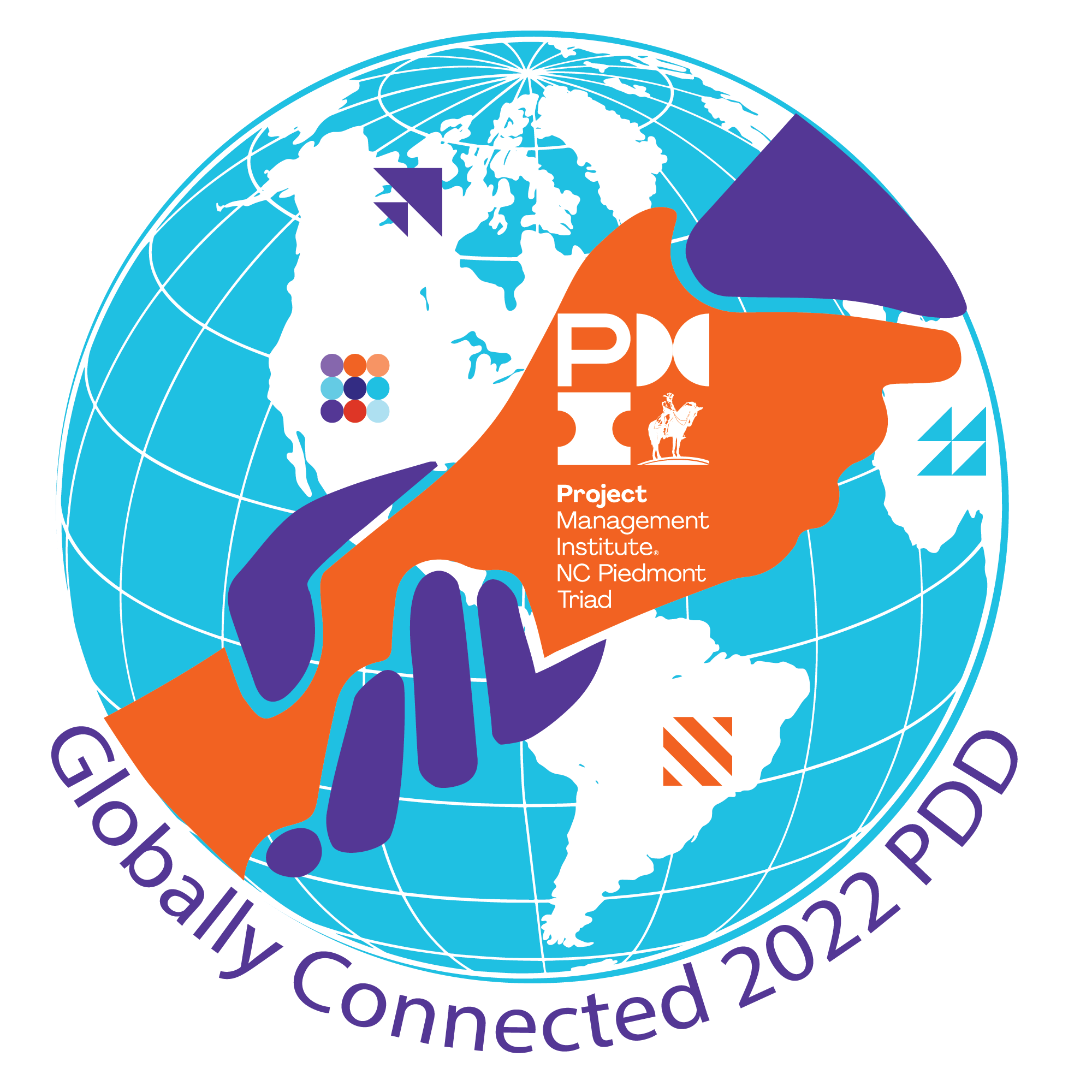 PMI Triad Chapter hosts our 2022 Professional Development Day (PDD). This year our program is built around being "Globally Connected".  PMI is a global organization with chapters all around the world. As the world's leading project management organization there are great initiatives, education and a global network. Programming for our PDD consists of:
Obtaining the Organizational Transformation Micro-Credential

Obtaining the Agile Hybrid Project Pro Micro-Credential

Review of the 2022 PMP Exam to include assistance with completing your PMP Exam Application
Hands on Microsoft Teams Training
Project Management Escape Room
And more ...  
Notes:
Please click on the following link for the event agenda and detailed descriptions of the sessions: Event Details.

Please note that the main registration fee covers one Micro Cert event, if you plan on attending both micro cert events, there is an additional fee that will be handled on-site.
Register for this event