Demystifying Agile - Free Webinar for PMI Triad NC Members
Demystifying Agile
Our chapter has partnered with IIL as an IIL Advantage Program Member.
IIL is offering a Demystifying Agile webinar for free to show their appreciation to their Advantage Program Members.
NC Triad PMI Members - click the register button for directions to register.

Please see the message from IIL below regarding this webinar:
"We highly appreciate our Advantage Program members and we want to say thank you! To kick off 2022, IIL is offering a free one-hour webinar with acclaimed trainer Keith Wilson for Advantage Program Chapters. Join us on January 26th, 2022 at 3 pm EST/12 pm PST for "Demystifying Agile," where all of your questions on the hot-topic of Agile will be answered. Earn up to 1 PDU! If you can't make it, the webinar will be on-demand for 30 days."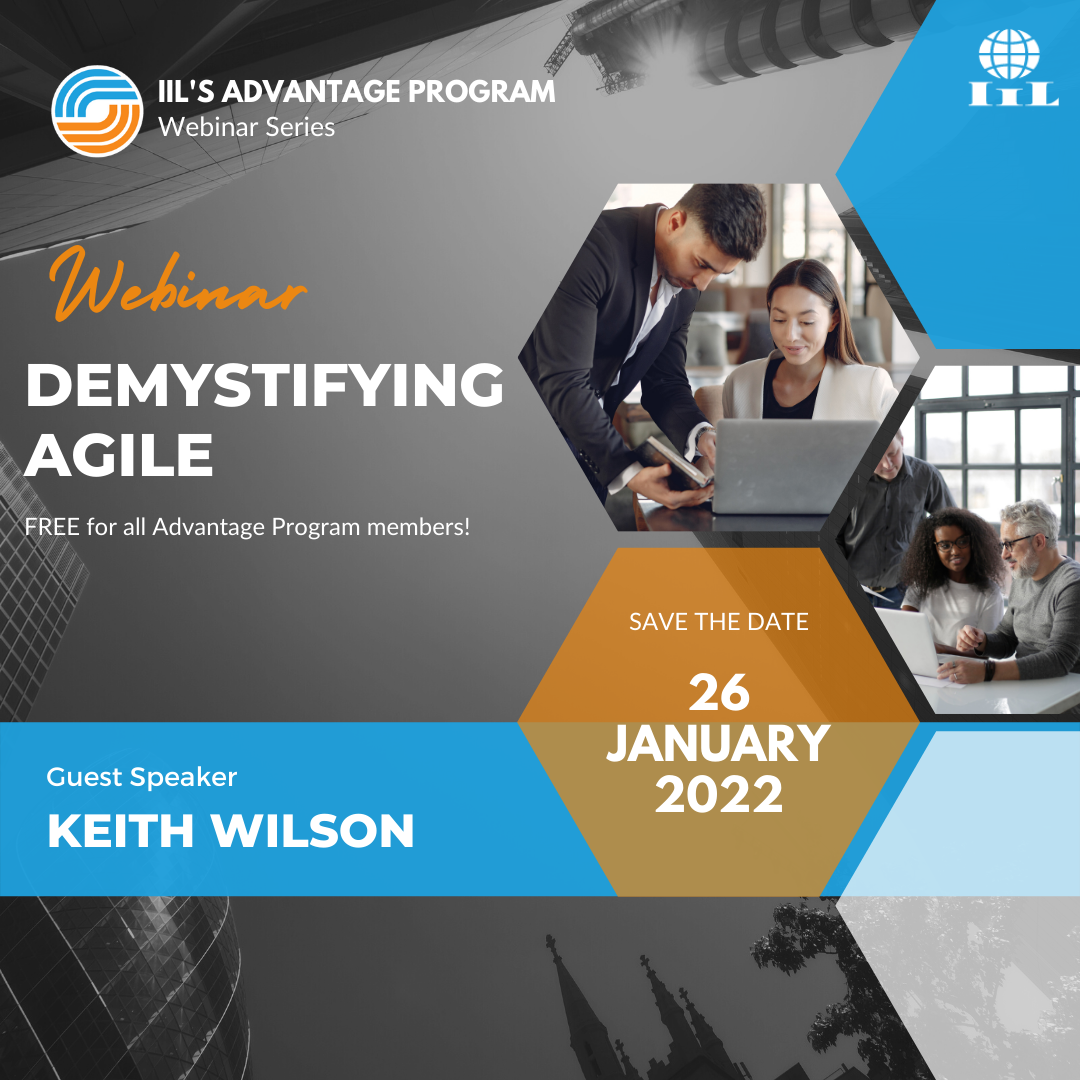 IMPORTANT NOTE:  Registration is on a first come, first serve basis. You can earn a total of 1 PDU and you will need to self-report.
It is no longer possible to register for this event